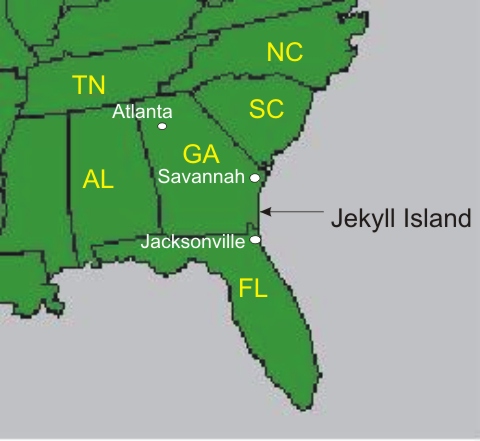 Here we are! Because we are in the gut of the "Georgia Bight", the western-most part of the east coast, we enjoy huge tide ranges with big beaches and great weather. Jekyll is 15 minutes from I-95 and about half way between Savannah and Jacksonville. All beaches are part of the state park and are public. Even in high season, there is always room to launch a kite, except at some high tides.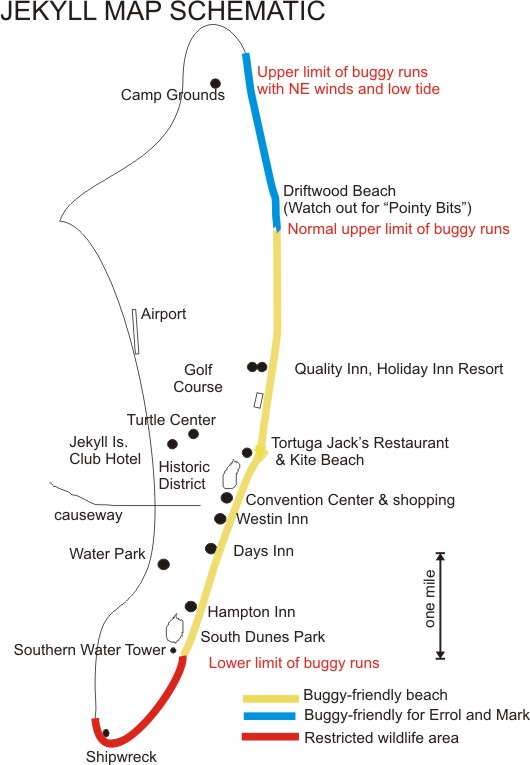 To get to Jekyll Island, take I-95 exit 29 then go north (you will be driving east) on US 17/ GA rt 25 for 5 miles. Just before the large Sidney Lanier suspension bridge, turn right onto the well-marked Jekyll Island Causeway. Along the 6 mile drive across the salt marsh there is a welcome center with maps and information on local attractions, food and lodging. There is also a toll plaza where a $6.00 parking fee is collected (this is a state park). This gets you plenty of parking, easy beach access, clean public restrooms with changing rooms and outdoor showers. If you think you might make a few trips to Jekyll in a year, consider an annual pass for $45.00 which gets you a laser-read window stickerfor easy passage through a special express lane.
The bold beige line on the Atlantic shoreline indicates the approx. 5 1/2 mile stretch of beach navigable by kite buggy or land board. (some only at lower tides).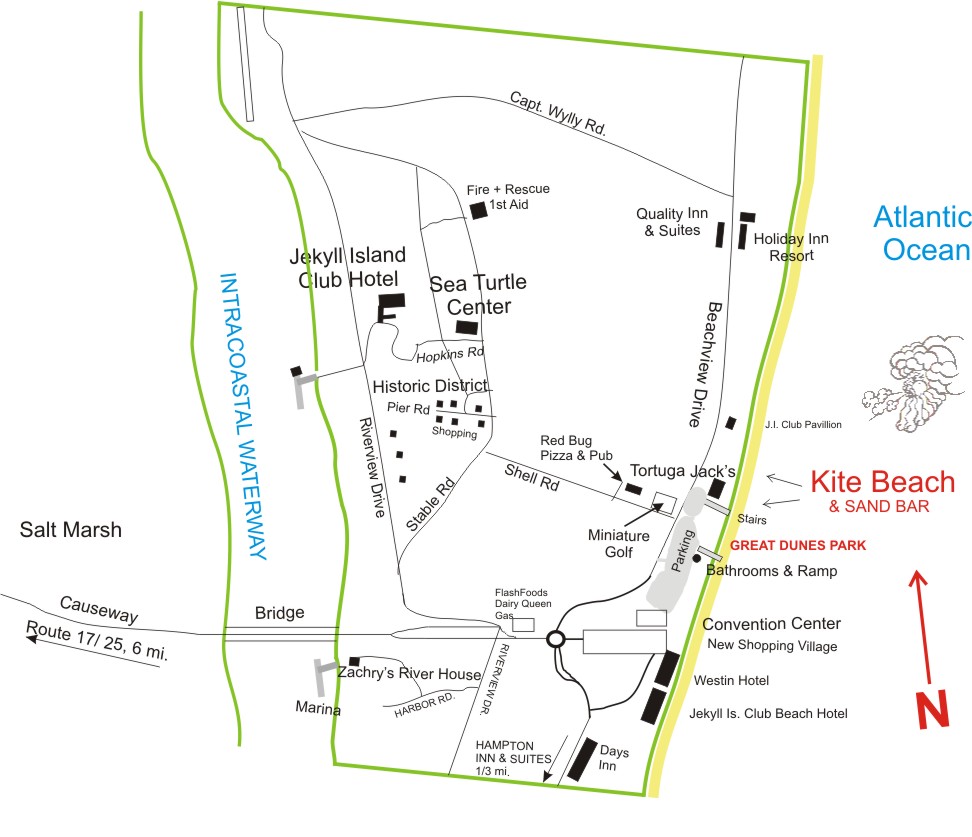 Mid-section of the island with major landmarks. The space in front of the roundabout next to the new convention center will soon feature new hotels and shops.